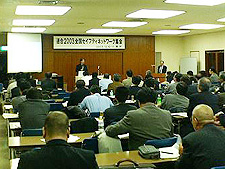 Photo: 80 participants gathered from across the nation.
(December 10, Aichi prefecture)

On December 10 and 11, a national conference on safety and health was held in Seto-city, Aichi prefecture which focused on such issues as ╦how to manage repeated large-scale disastersË and ╦how to cope with the end of the ban on dispatch of workers in manufacturing businesses from March 2004.Ë 80 people from affiliated organizations and local RENGO gathered to attend the event.

During the conference lectures, Masanobu Nishino of the KINKI Occupational Safety and Health Center stressed that ╦it is fundamental that workers at the same workplace be treated equally from the point of view of safety measures.Ë Institute for Science of Labour, board of directors member Kazuhiro Sakai pointed out that ╦(it is necessary to) establish social work rules for dispatched work, in which dispatch workers are not treated like strangers.Ë Kiyotsugu Saka, a visiting researcher at the Mitsubishi Research Institute said that ╦safety challenges RENGO social responsibility. How will RENGO support and serve workplaces in order to create a warm and stimulating work environment? If it cannot do this, then labor unions are no longer necessary.Ë Taking Saka┴s proposals and other issues, RENGO discussed next fiscal year┴s action policy draft and ended the rally.